Mt Druitt Education Day
Friday, 13 December 2019
The Social and Emotional Wellbeing Team held an Education Day at Mt Druitt clinic on the 5 December.
We had brilliant speakers covering a range of topics
Ray Kelly who spoke about the importance of exercise and nutrition and gave lots of case examples of people reversing their diabetes with simple changes to diet and exercise.
Margaret Ruhnau, from Emerton Pharmacy, provided information about the importance of managing your medications.
Cameron Brown from Odyssey House AOD programs shared insights into his own AOD journey as well as information about the programs that Odyssey offers.
Craig Brown from Aboriginal Counselling Services who's cultural perspective offered through the counselling from their service provides expertise and hope to the community.
And Janet Mosquera (our resident psychologist) gave us an understanding of the origins of stress and its impact on us all, as well as bringing along a special guest (you had to be there, folks!)
If you would like more information please contact, Jim, Janet, Tania, Greg or Seaun the SEWB Team at Mt Druitt/Penrith.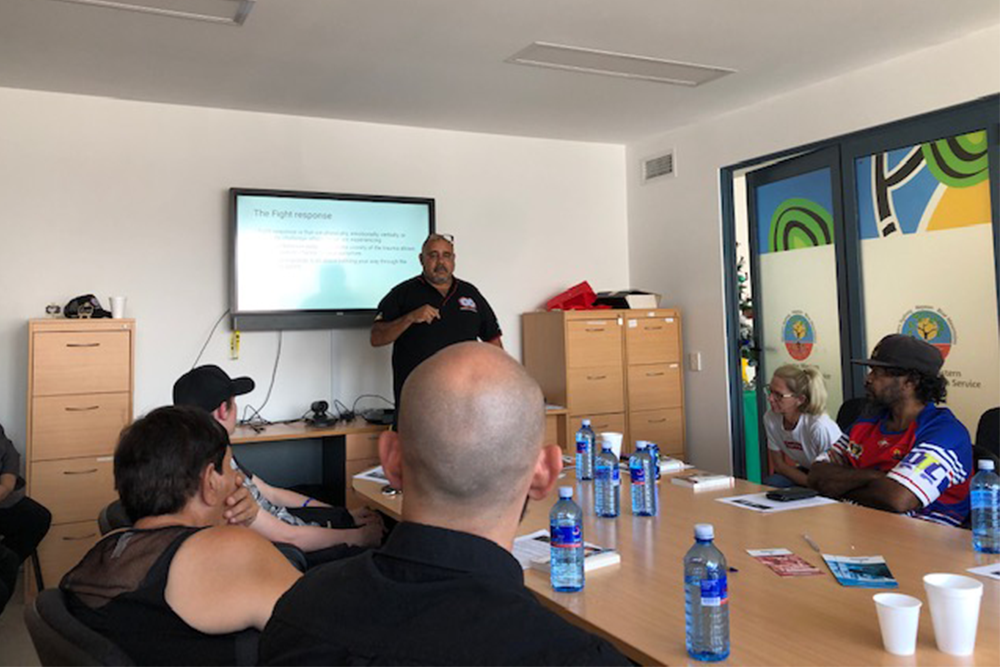 Back to News