Meet The Team - Kiya Shipley
Tuesday, 10 December 2019
How long have you been working at GWAHS?
15 months
What is your current role at GWAHS?
Aboriginal Family Partnership worker with the Australian Nurse Family Partnership Program
What made you decide to join our team?
I've always been so passionate about Aboriginal health, especially the health of Aboriginal women and children. I was studying my Bachelor of Nursing while working at Mount Druitt Hospital at the time I joined the team. This job provided an opportunity to use my clinical knowledge while supporting my local community.
What do you do in your role?
I support the families culturally to ensure all visits are culturally sensitive and safe. I work with families to empower them to be the best parents for the future generation. I work closely with the community to facilitate referrals and engage families in our program. I promote the program to local services and recently presented at the National Maternal and Child Health Conference about the ANFPP. I enjoy planning and coordinating client Group Days and look forward to making a belly cast for my clients at 36 weeks.
What is the best part of your job?
Seeing the bubs and their families thrive and just be the best parents they can be. I enjoy learning and this program has provided me with a number of educational opportunities such as circle of Security Facilitator Training and Trauma Informed Care for Aboriginal workers. I enjoy integrating new skills and knowledge into my work with clients and knowing families are being provided with the most up to date information.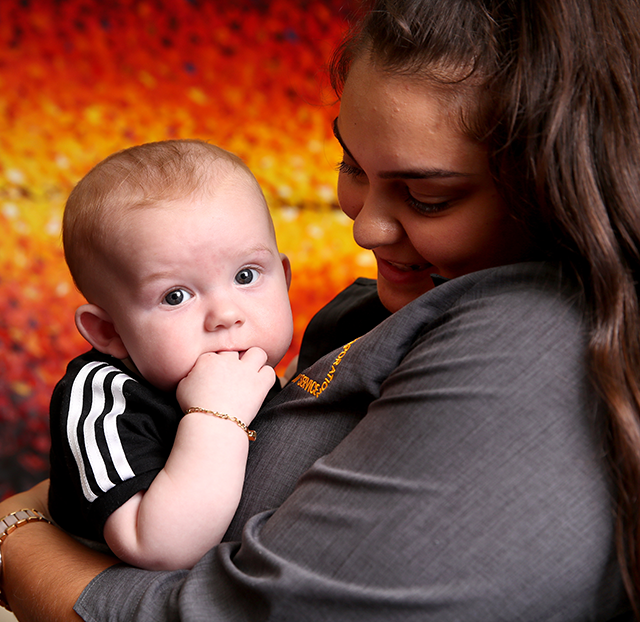 Back to News